'Burnout' happens when we overload ourselves to the point at which we cease to become effective at all. A survey conducted by YouGov and commissioned by Virgin found that more than half of workers in the UK have suffered burnout in their current job!
Below we've shared a few top tips on avoiding burnout and keeping yourself feeling fresh and stress-free.
Tips on avoiding burnout
The art of no:
Learning to say no to people is a key part of reducing overload. Taking on more than you'd planned or can cope with ultimately results in higher levels of stress and can lead to burnout. It may be better for the person who is asking for help to look elsewhere for someone who has a bit more free time on their hands
Don't rush the un-rushable:
Be realistic about the time you need to achieve goals – look at examples of people who have achieved the goal you're aiming for (or something similar) and study what it took for them to get there. Something can't be rushed (pregnancy takes 9 months for example) – so work out the shortest realistic timeframe to achieve your goal considering your budget and personal commitments.
Turn off the tech:
Turn off email, phone and instant messenger notifications for a portion of your day. A couple of hours in the morning, or afternoon perhaps? It's up to you and will depend on your work but it will help your clear through your high priority tasks faster without the constant disturbances that often contribute to stress.
Get money off your mind:
Another way to reduce stress is to get your finances under control. Worries about money can spill over into other parts of your life, and can be hard to ignore. Open a Monese account today and benefit from full transaction tracking and visualisation along with realtime account activity notifications, plus many more groundbreaking features that will help you manage your money like a pro. You can open and manage your Monese account entirely from your mobile phone, and it only takes 2 minutes to open.
Remember, we'll give you £5 every time you invite a friend to Monese and they deposit money for the first time. Start earning money now!
Checkout Virgin's infographic below: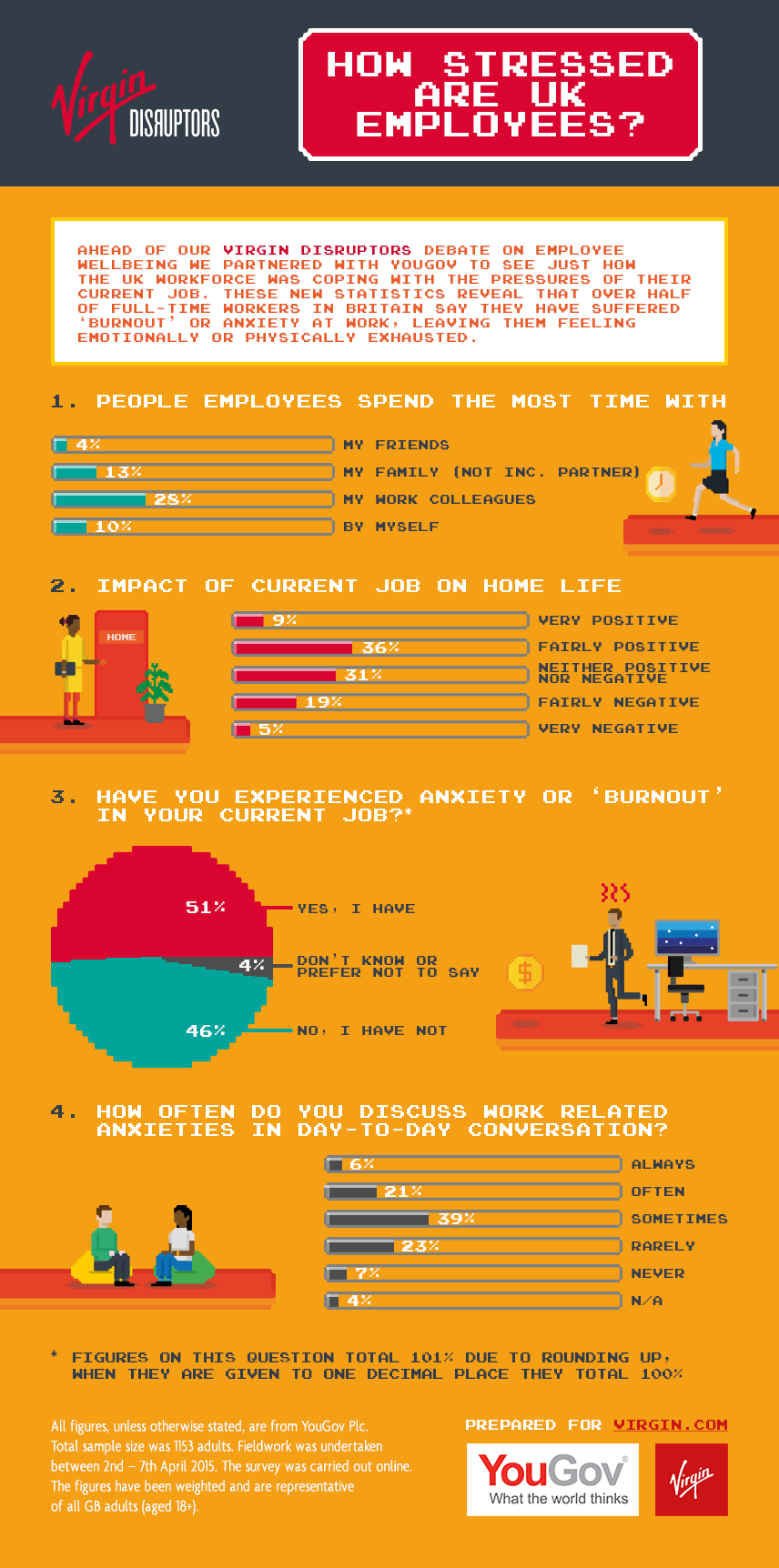 Credit: Thumbnail image from gettyimages.co.uk